One Brands 360 Approach to Engagement
After the acquisition last month of Black News Channel by Allen Media Group, which owns theGrio, Byron Allen's team announced this past Monday August 1st, 2022. that the Black News Channel will now become theGrio.
Over the last 2 years dotstudioPRO has been working with Byron Allen's news network "theGrio", a successful black news, opinion, and entertainment network online owned by Allen Media Group (AMG). The name comes from the word griot, the term used for a West African oral historian and storyteller. In 2020, theGrio made the decision to take its storytelling capability to the next level and expand its online offering into OTT.
theGrio team chose dotstudioPRO because it had been successfully working alongside a number of other digital properties in the Allen Media Group portfolio, which included Local Now, The Weather Channel, Pattrn, and soon-to-be-launched Sports TV where we had achieved economies of scale, and data/system normalization across a number of Allen Media Group's streaming networks.
Listening to theGrio's need to not distract users from their online business, the team was looking to ensure that OTT Streaming became additive to their core business. dotstudioPRO took all of what they had expressed into technical scoping and design to arrive at a unification of what their branding would look like across the existing Web and CTV. By leveraging our Native OTT Express Apps, we future-proofed their offering to allow for AVOD monetization with third-party syndication across 40+ platforms. In under two weeks, we designed, developed, and launched theGrio's OTT network across Roku Tv, Apple TV, and Amazon Fire TV, while monetizing through AVOD to broaden accessibility during the pandemic.
theGrio CTV Apps launched on Roku TV, Apple TV, and Amazon Fire TV showcasing:
theGrio Originally Produced Programming

A catalog of On-Demand TV Shows and Movies 
An Ad-supported Monetization Model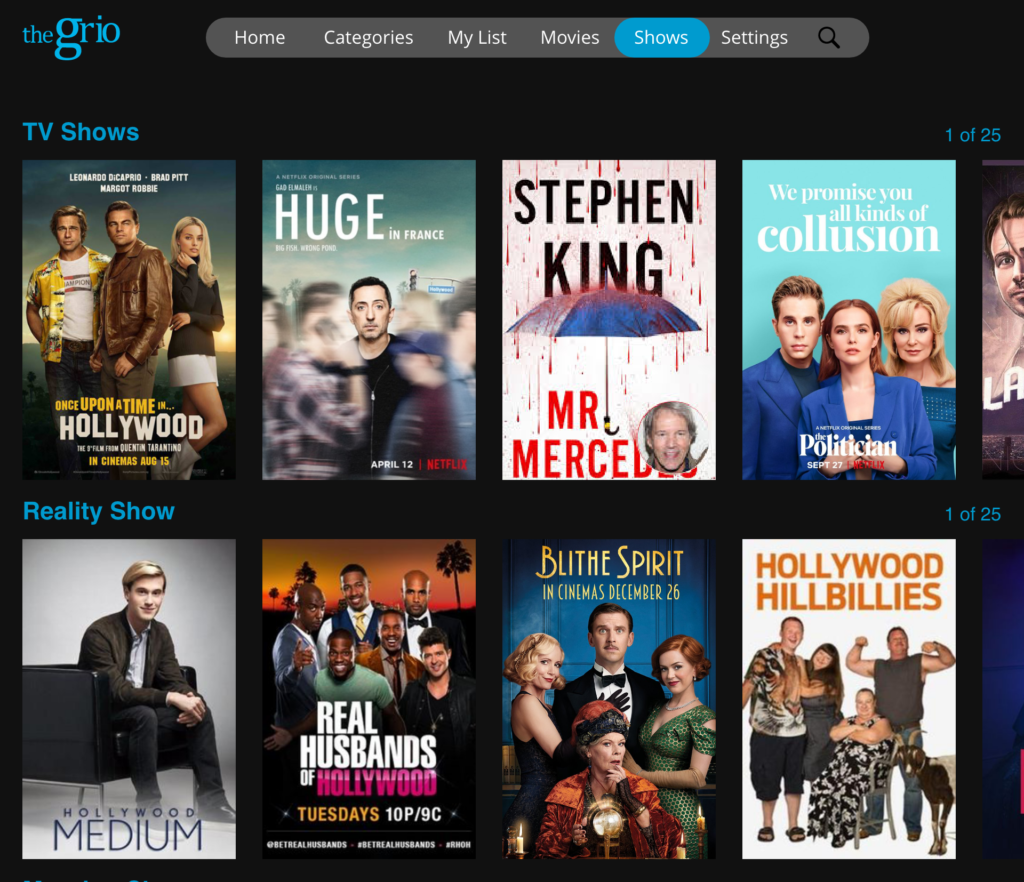 6 months post-launch the time came for the recently expanded team at theGrio TV to evaluate a relaunch of their OTT Network to include mobile apps, live linear channels, and their existing podcasts along with a curated collection of online news and entertainment articles. The goal was to offer end-consumers 360-degree access to the brands growing digital footprint.
The timing couldn't have been more perfect for our team at dotstudioPRO as we had just agreed to invest in building a new APP SDK framework bringing together the best of React Native and Native technologies to create the "McApp" with Bryon Allen and his team of executives as a way for AMG to continue to launch multiple streaming networks quickly.
Having well over a decade of experience launching clients and bringing together multiple aspects of their brands under one roof our team at dotstudioPRO first collaborated with Allen Media Group's team of Emmy Award-winning designers to arrive at the UX/UI experience for the new and improved theGrio TV App.
Partnered with dotstudioPRO's new App SDK framework we relaunch theGrio on CTV as well as now on Mobile in Oct-Dec of 2021 with a unique set of features across CTV and Mobile.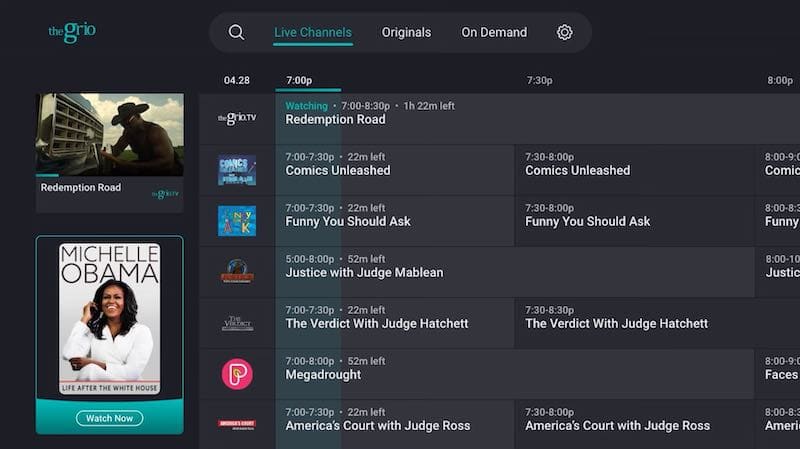 theGrio relaunched on Roku TV, Apple TV, Android TV and Amazon Fire TV with the following:
50+ Live Linear Ad-Supported Channels
Multiple Video Podcast Series and Episodes
theGrio Originally Produced Programming
A Full catalog of On-Demand TV Shows and Movies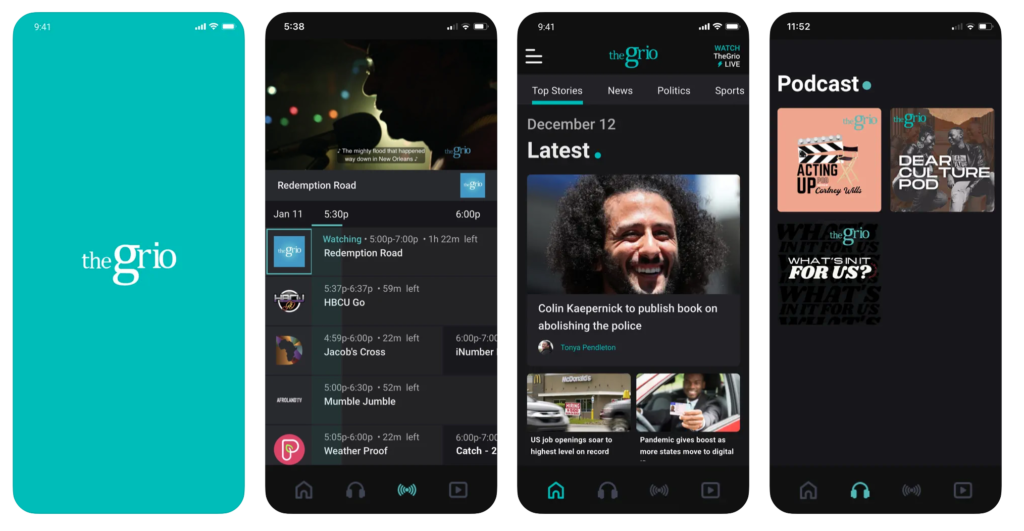 theGrio launched its mobile offering on iOS and Android showcasing:
Curated articles and blogs from their WordPress platform with video and display advertising
Multiple Audio Podcast Series and Episodes
An ad-supported multi-channel Live Linear Video Network with 50+ channels
theGrio Originally Produced Programming
A full catalog of On-Demand TV Shows and Movies