API
Every app depends on a robust and intelligent back-end service
Our battle-tested API is ready to power your website experience and OTT applications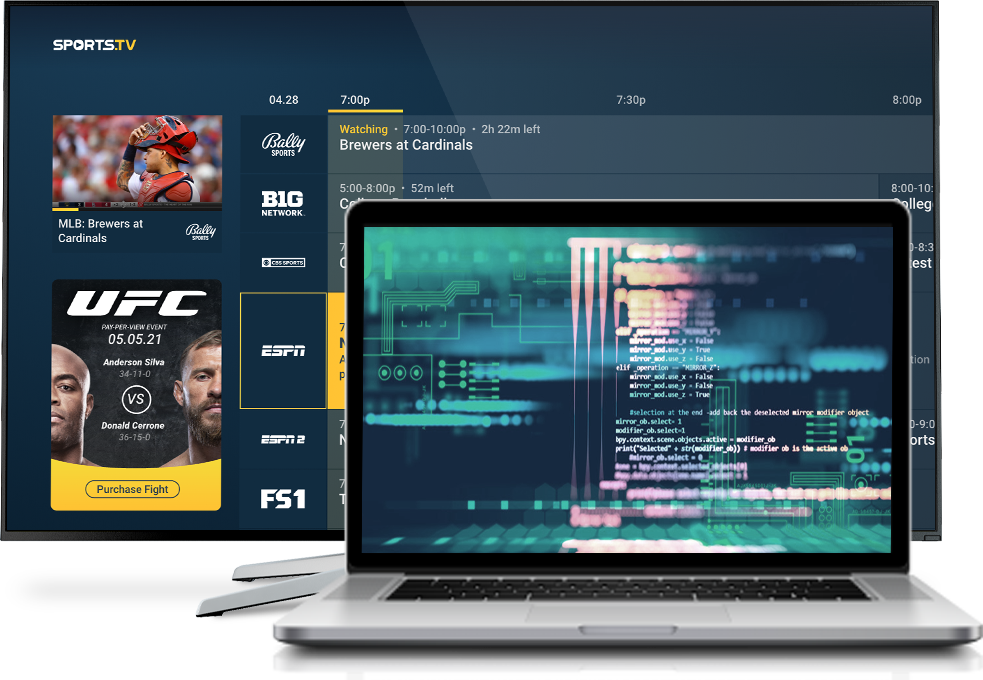 Easy to set up macros & extensive platform specific ad scheduling capabilities make it easy to collaborate with your ads team to meet business goals.
Manage the entire subscriber life-cycle of your customers. Whether it's our comprehensive integration with our partner Chargify for complex business requirements, or decoupled billing through Braintree & the various app stores, we have a route to help you achieve it.
We handle all the business logic for TVOD and PPV entitlements, and a "build it once" architecture lets you re-use almost all your subscription code for individual transactions.


Start off under our Auth0 umbrella or bring your own account
Adobe Primetime integration to allow you to interface with cable networks and service providers



Concurrent stream session limiting
Concurrent login session management
Advanced content owner security requirements supported through our
Integration with industry leader & partner CastLabs
User-specific Watch Lists
Continue watching and watch again
IRIS personalized recommendations with Context and Experience targeting

Use Postman?
Install our preconfigured Postman Collection